We recognize that all of our patients are unique and deserve to receive dental care that reflects their individual needs. Our experienced and talented dental team is committed to working with you and your family to create a comfortable, stress-free, and rewarding dental experience every time you visit our practice.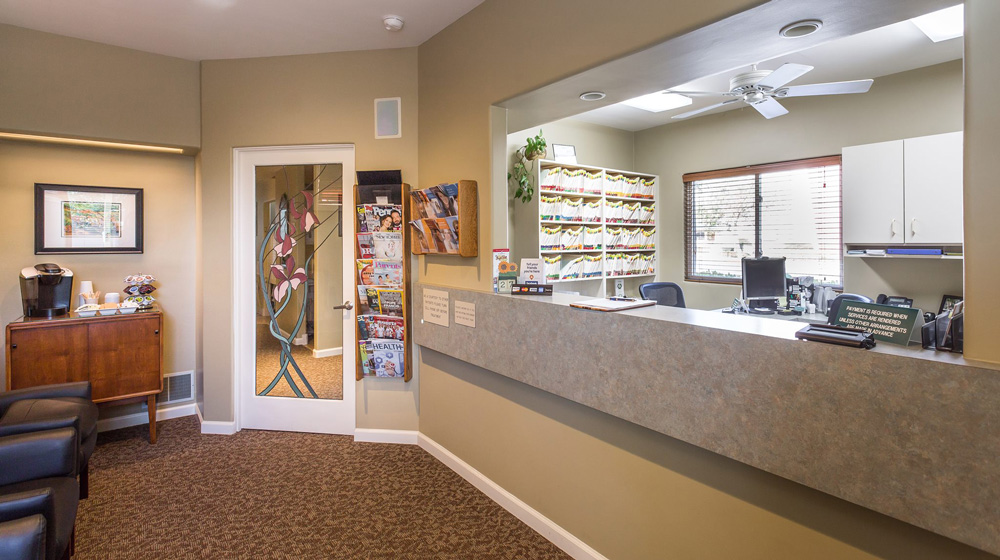 We are pleased to welcome you and your family, and we look forward to working with you.
---
Karen Berry, RDA
Office Manager
I have had the privilege to be a part of this exceptional practice for more than 25 years. I started out as an assistant and in 1991 received my state license. I was able to use these skills to help others train for their state board exams so they can enjoy the field of dentistry as I have. I have found that to be one of the highlights of my career.
In 1996, I began my journey to the front office and have been helping patients with their administrative needs ever since. What I have found so rewarding in dentistry are the friendships developed with patients and team members alike. I have been able to see children grow up and become extraordinary people and I feel lucky to have shared that.
Through the years, I have taken many continuing education courses, which has enhanced my ability to give the best customer service and experience to our patients.
I was born and raised in Monterey and truly love this area. I've been married since 1989 and reside in Seaside with my husband and beautiful daughter and son. As a family, we love to do anything outdoors such as hiking, biking, and gardening. I feel truly blessed to be able to work and live in this area.
Christie Bragado, RDAEF
Registered Dental Assistant with Extended Functions
I am a native of the Philippines and moved to California in 1994. I became a Registered Dental Assistant in 1999. After many years of working as an assistant, I decided to grow in my career and become an expanded functions dental assistant. I enrolled at the University California San Francisco and received my license in early 2009.
I truly enjoy the different challenges and rewards that becoming an RDAEF brings. It is very rewarding to be able to provide our patients with quality dental care and excellent customer service. I enjoy dentistry and try to provide to our patients with the same care that I would a member of my own family.
In my free time, I like to spend time with my husband and I try to be as involved as I can with my son and daughter.
Lottie Salerno, RDH
Registered Dental Hygienist
I grew up in Monterey and graduated from Monterey High School before enrolling at Monterey Peninsula College. I received my dental hygiene certification and licensure from Cabrillo College. I've been in the dental field for more than 30 years, working as a Registered Dental Hygienist for 25 of those years.
I treasure the relationships that I've made with our patients and enjoy partnering with them to provide excellent care. I strive to provide the best care possible to improve my patients' health and quality of life. I have completed extensive continuing education courses that have helped in this endeavor.
In my spare time, I love being with my husband and our three amazing kids, just hanging out!
Maureen Ohran, RDH
Registered Dental Hygienist
I grew up in Silicon Valley and started my dental career in 1983 as a Registered Dental Assistant. I received my dental hygiene education and training from Foothill College in Los Altos Hills. Soon after, I moved to the beautiful Monterey Bay area with my husband Paul, my daughter Brittany, and my son Christopher.
I find fulfillment in being a hygienist because I enjoy building lasting relationships with my patients and becoming their partner in their own dental health. I strive to empower them with knowledge in order for them to make educated decisions.
I took four years away from practicing dental hygiene to attend law school, where I received my J.D. degree.
I strongly believe in continuing education to enable me to provide the best dental care possible. I strive to learn new skills in order to grow personally and professionally.
In my down time, you can find me brewing beer, crocheting, playing with my dog, Rocco, or just spending quality time with my husband, my children, or my two beautiful granddaughters.